SARTORIAL TRADITION SINCE 1800: A MARRIAGE OF EXPERTISE AND INNOVATION FOR EXQUISITELY FINE FOOTWEAR.
Generation after generation, Taccetti embraces and gives new expression to its heritage of fine Italian textile manufacturing, creating footwear masterpieces for the biggest international luxury brands.
THE TRIUMPH OF THE ART OF SHOEMAKING AND CONTEMPORARY CREATIVITY IN WORKS OF EXQUISITE BEAUTY.
Taccetti represents the pinnacle of excellence in fashion footwear manufacturing, combining centuries-old sartorial tradition with the latest design trends. Its passion for craftsmanship and its unwavering pursuit of innovation are expressed in footwear that exudes unique charm, capturing the essence of style and sophistication. Taccetti is synonymous with outstanding quality, a brand that celebrates the excellence of the Made in Italy label and the art of creating unforgettable footwear.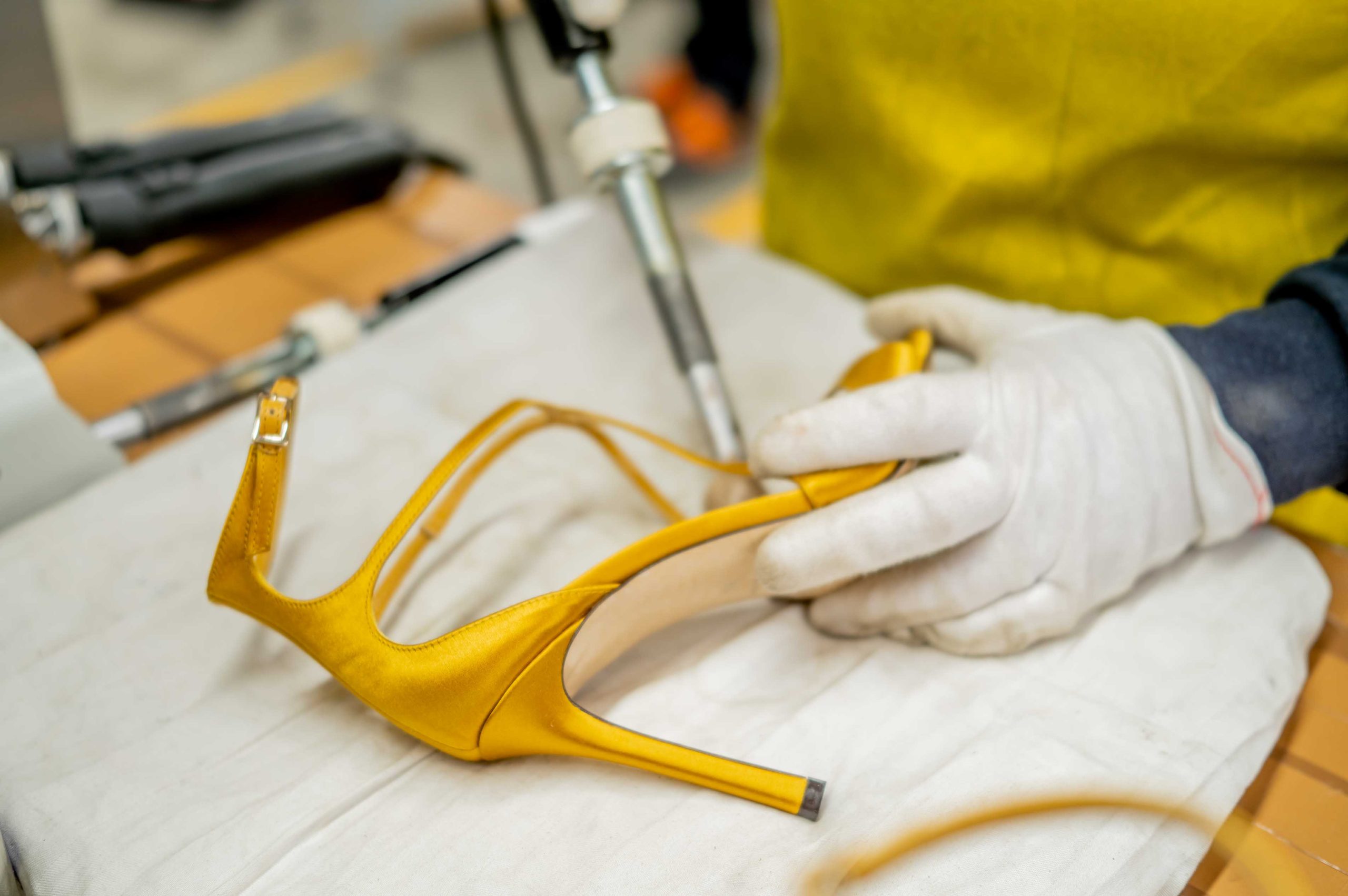 Every Taccetti creation is the result of a meticulous production process, of the total reliability of every stage of production, and an approach that revolves around the pursuit of impeccable quality. Carefully selected, exquisite materials and sophisticated techniques ensure footwear that offers comfort and timeless style. 
Explore Auxilium, Gruppo Florence's sustainable core where the Group's vision meets companies' tangible objectives.
IF YOU ARE LOOKING FOR COLLABORATION OPPORTUNITIES, GENERAL INQUIRIES OR SIMPLY WANT TO START A BUSINESS CONVERSATION